Local proven and trustworthy lender referrals are located below:

Our own Keller Mortgage provides a ZEROPLUS loan program, and will rebate buyers $1000 toward closing costs! Keller Mortgage is only available to those clients of Keller Williams Realtors or the buyers for listings on Keller Williams listings regardless of who represents them.
ZEROPLUS loan:
Zero Origination Fee
Zero Processing Fee
Zero Underwriting Fee
Low Rates
$1000 Closing Cost credit toward 3rd Party Costs (Loan amount must be at least $150,000)
Exclusive to Keller Williams Transactions
Buyers Save Thousands of Dollars
DISCLAIMER: This material is provided by Keller Mortgage for informational purposes only and is not intended to be, and should not be considered legal advice. This communication does not establish an attorney-client relationship between Keller Mortgage or KWRI and any market center or associate. You must obtain legal advice from your own counsel on any particular matter that concerns you. Certain officers, directors, and owners of Keller Williams Realty, Inc. have ownership interests in Keller Mortgage. You are not require to use Keller Mortgage. Please read our Affiliated Business Arrangement Disclosure HERE.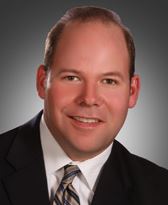 Tom Gilley NMLS #274087
Tom Gilley is tops in communication and creativity when it comes to customer service. He has proven himself to our team over the years with over 450 buyer clients. He has a "can do" attitude and will provide worksheets and information to help our buyers develop a road map and make decisions right in the midst of negotiating for our buyer's favorite home.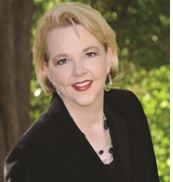 Linda Davidson
NMLS #226135
www.fairwayindependentmc.com/Linda-Davidson
Linda Davidson and her team are top notch in the mortgage business. Linda is both a loan officer and an underwriter. This team's forte is providing pre-underwritten approvals to our buyers for extra strength when making offers. The pre-underwritten approval is almost equal to a cash buyer's strength and allows our buyers to be competitive in a seller's market.
FIRST STEPS
One of the most important first steps to buying or selling is a consultation with a local mortgage company. This is where you lay the groundwork for decision making and where you develop a road map or plan on how you will reach your goal.
IF YOU ARE CONSIDERING SELLING YOUR HOME
Sometimes speaking to a mortgage professional will cause one to reconsider moving just by having that road map and knowing the destination in regard to affordability, cash to close, etc. This will also be important in knowing what equity you will need to accomplish the goal of purchasing another home.
IF YOU ARE CONSIDERING BUYING A HOME
A mortgage professional will help you understand what your payment will be, what your cash to close will be and one of the most important answers you need is what type of loan you qualify for. The type of loan dictates the type of property you can purchase. For example, if you qualify for an FHA loan then you must be careful that the property you want to purchase can qualify for the loan itself. If you want a fixer upper it is likely you will need a conventional loan. Not knowing what you qualify for and what type of loan you have is like driving a car blind. It can cause you to lose a significant amount of time and money in your search.
IF YOU ARE CONSIDERING LEASING A HOME
In many cases it will cost a tenant $300-$500 higher to lease than to purchase a home. In addition, you may be surprised at how little down payment you need to purchase. If you want to lease first because you are new to the area, this is still a very good reason to contact a local mortgage professional who can help you plan for the future purchase maybe 1-2 years down the road after you decide which area to make your community. Planning a year ahead of time by making financial choices for the upcoming year will put you in position for the best timing, interest rates and maximize your ability to reach your goals.
THESE LOCAL MORTGAGE PROFESSIONALS WHO ARE LINKED AT THE TOP OF THE PAGE HAVE PROVEN THEMSELVES TO THE BINDER TEAM, ARE GREAT COMMUNICATORS AND HAVE A GREAT DEAL OF EXPERIENCE WORKING WITH OUR TEAM. THESE ARE PEOPLE WE TRUST. IF YOU HAVE A LOCAL LENDER YOU TRUST OR IS REFERRED TO YOU, WE FEEL STRONGLY THAT YOU NEED TO CHOOSE YOUR OWN LENDER AND BE COMFORTABLE WITH THEM.