The Binder Team supports local charities that have meaning to each of our team members.

Korin Binder
There are two charitable causes that are near and dear to my husband and my heart and we continue to offer support to both of these foundations through the money earned as a result of my clients placing their trust and loyalty in me to assist them with their real estate needs:
A dear friend of my family lost his life in 2019 at the young age of 26. He literally died suddenly and unexpectedly of having an enlarged heart. I knew this boy since he was a young child and he was a friend to my youngest son, Conner. He always did have a huge heart and, although we did not know about his physical heart issue all these years, it was evident he truly had a big heart in regard to touching people's lives in a positive way.
This foundation is about helping people find their purpose in life. A life without a purpose is a sad life. God put a purpose in each and every one of us, a gift to do what we are called to do and be who we are called to be. What is your purpose?
Click Here to find out more about The Young Influencer's Foundation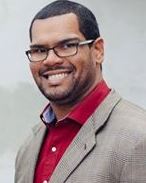 This foundation is about you. You were created with something so specific.- we believe you have something this world needs.
And we want to help you discover what that is.
​Our mission is to be a catalyst that will help launch young individuals into their purpose through financial support and one-on-one mentorship.
​The Young Influencers Foundation was inspired and founded in memory of Christopher Holmes. Chris knew that we all have the ability to influence others for bad or good. He was an influencer for good—and he did it well.
​He gave, without reserve, wherever there was a need. And this foundation will continue to do the same.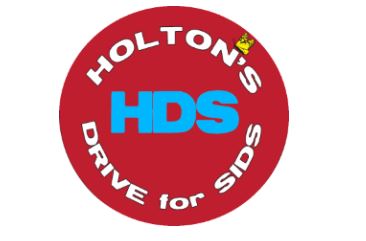 A co-worker and friend of Korin, Kathryn Spradley, and her family lost a 5 month old son, Holton, to SIDS (Sudden Infant Death Syndrome) on March 28th 2007 during his normal morning nap. With no warning…on a normal weekday morning as they rushed to the hospital after getting the phone call…he was gone. It was unbelievable…She had just fed him, changed his diaper as he happily babbled less than 2 hours ago!! He wasn't sick…hadn't acted abnormally at all that morning...he was smiling his big gummy grin as she kissed him goodbye for the day when she loaded him into the truck for Daddy to take to daycare. This is unimaginable.
Forever stamped in Korin's mind and heart that day was the fact she was meeting Kathy Spradley at a department store to work on a product launch for Jockey, the company we both worked for, only to get a call from another associate/friend from that company to inform her that Kathy would not be meeting her at the store because she was at the hospital and suffering from the death of her son. Seeing the faces of the family at the hospital that day will never be forgotten.
Holton's Drive for SIDS was formed that same year to be "Better not Bitter" and as a legacy for Holton David Spradley (HDS).
Holton's Drive for SIDS partners with First Candle (www.firstcandle.org) which is a leading national nonprofit organization dedicated to safe pregnancies and the survival of babies through the first years of life. Grief Support Available 24/7 at 1-800-221-7437. Can you imagine a world where a new mom or dad doesn't have to fear the unexpected death of their little one?